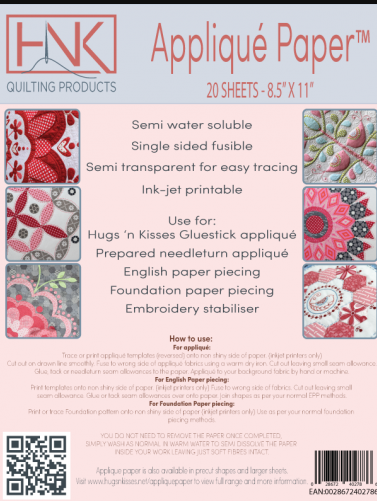 Applique Paper 20 sheets 8.5" x 11" by Hugs'n Kisses
20 Letter-sized sheets suitable to pass through your inkjet printer. Use for gluestick applique, needleturn, foundation paper piecing, English Paper piecing or as a stabilizer. 
The Applique paper is unique because it is made up of half soluble and half non-soluble fibres. The 50% soluble parts will dissolver inside the appliqué when washed leaving soft fibres inside your quilt. So it does not need to removed after applique is complete but can be left in the quilt or project giving stability until laundering.