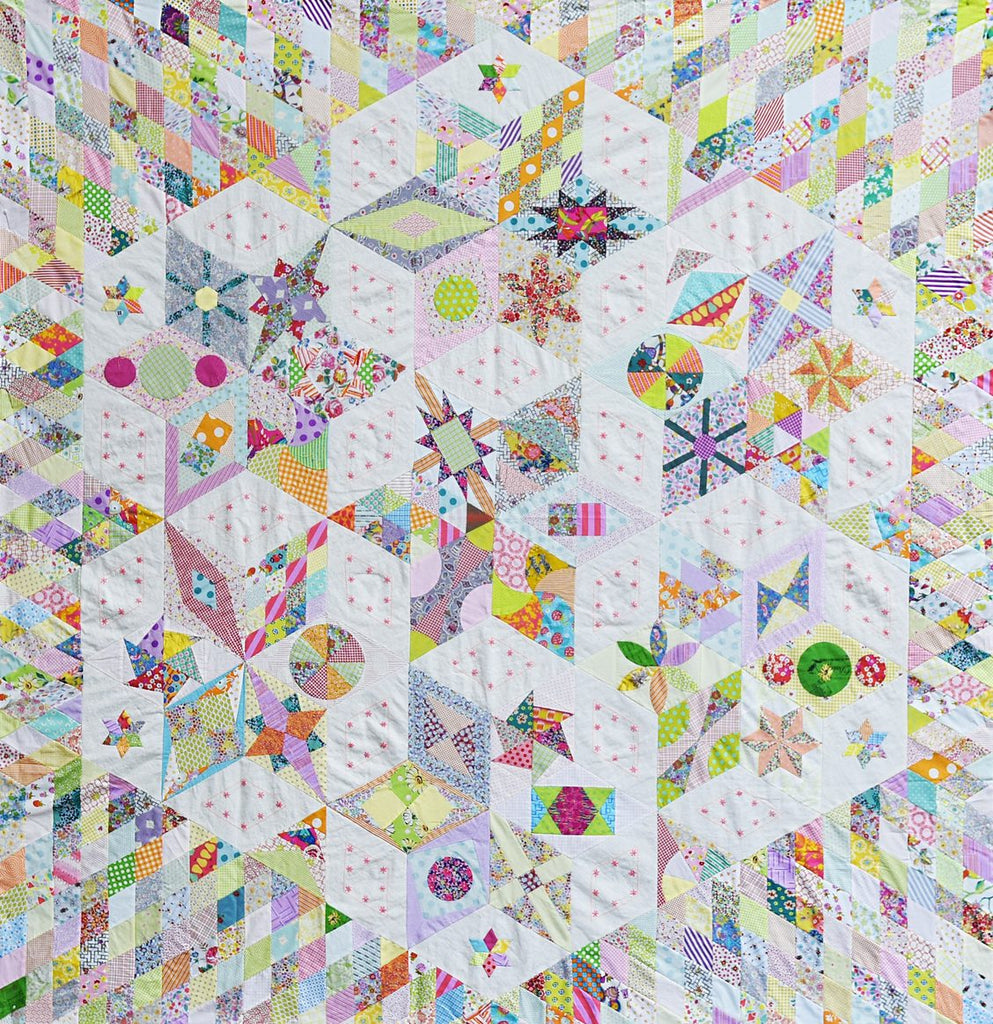 Bowie Stars - Template of the Month Program by Jen Kingwell **Starts May 2023**
ABOVE:  Bowie Stars by Jen Kingwell
**DISCOUNT/COUPON CODES NOT VALID FOR PROGRAM REGISTRATION**
We are delighted to bring back Jen Kingwell's Template of the Month (TOM) program - Bowie Stars! 
The TOM starts in May 2023.
Inspired by her love of Hexie's, this beautiful design is made up of embellished diamonds surrounding each 6-pointed star to create an impactful oversized hexagon.
Bowie Stars combines the techniques of hand piecing, appliqué, EPP and simple embroidery stitches.
Each star is made of 6 different pieced diamonds - 21 unique designs in total.
This project is a great stash buster too for pieces ranging from 5"x5" or 10"x10"!  Use 192 fabrics as Jen did for real scrappy look!
Bowie Stars is a 12 month program and includes the Templates Only and instructions.
You will receive the following over the 12 month Template of the Month program:
21 acrylic template sets with instructions
Corner diamond acrylic template
Papers for EPP stars
25% off coupon toward any other Jen Kingwell Design or Jen Kingwell Collective patterns or templates
$25 Red Thread Studio eGift card upon completion of the program
Bowie Stars program fees:
Non-refundable $25 registration fee (to be credited as a Red Thread Studio eGift card upon completion of the TOM)
$23 per month (including U.S. shipping)
HURRY!  PARTICIPATION IS LIMITED.  REGISTER NOW!  You will be contacted to provide payment information for the monthly program fees.