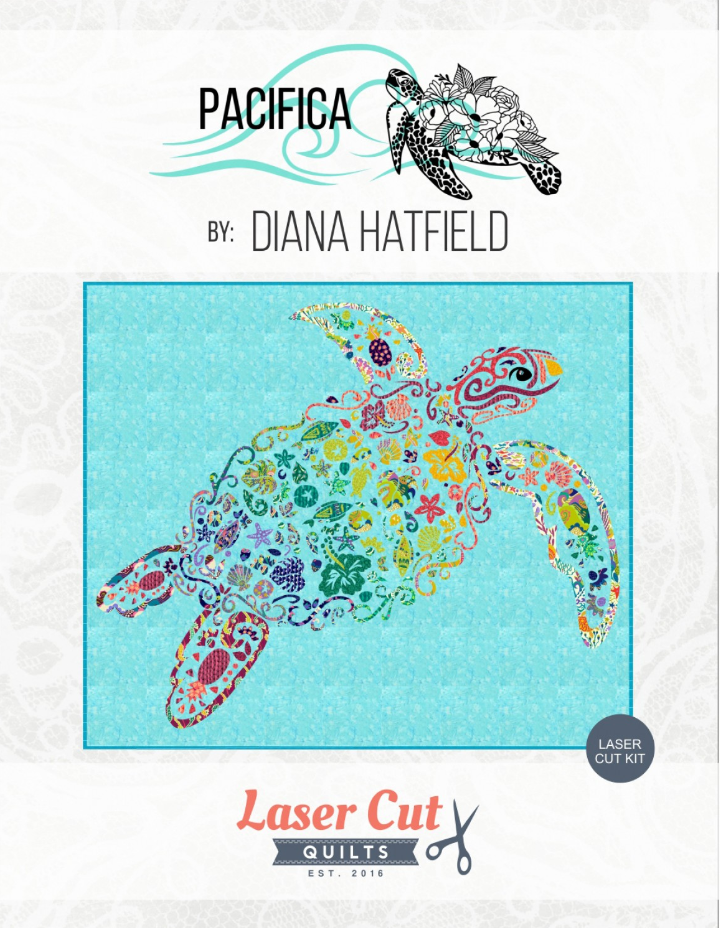 Pacifica Laser Cut Quilt Kit by Diana Hatfield for Laser Cut Quilts
"Pacifica" is a bright and whimsical sea turtle swimming through a bright turquoise ocean featured in bright and tropical "Atlantis" fabric. 
This kit includes laser-cut applique pieces with a full-size layout guide for perfect placement.
At 40" x 34," this project would work splendidly as a block in a centerpiece quilt. You can easily add pieced blocks or borders around the centerpiece to convert into a twin, full, queen, or king-size quilt.

The background fabric for our shop sample centerpiece is one yard of Art Gallery Pure Solids - Fresh Water