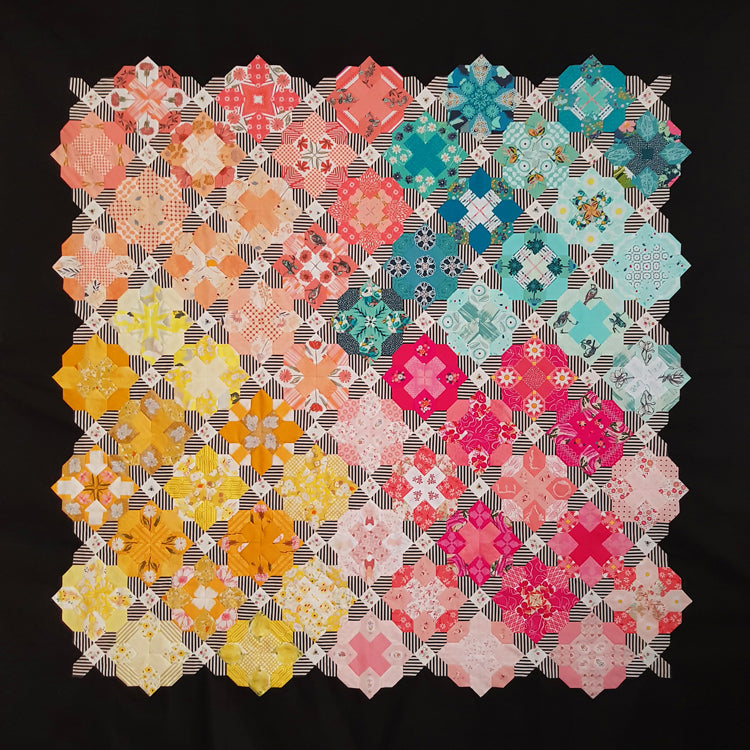 Prudence Quilt Complete EPP and Acrylic Template Pack by Lilabelle Lane
Welcome to the journey that is 'Prudence'. She is fun, quirky and designed to be as individual as her maker. Prudence is made from two blocks, the Bloom Block and the Cross Block. The Bloom block finishes at 6 inches which makes this project super portable, quick to sew and allows the maker to see progress fast. The ability to play with some simple fussy cutting allows the maker to explore their fabric, have fun and enjoy the slow stitching. 
Each complete pack includes*:
Pattern by Sharon Burgess of Lilabelle Lane
Acrylic Templates
Fussy Cutting Viewer
64 Prudence Shape A
256 Prudence Shape B
512 Prudence Shape C
256 Prudence Shape D
Finished quilt is approximately 65 inches by 65 inches.