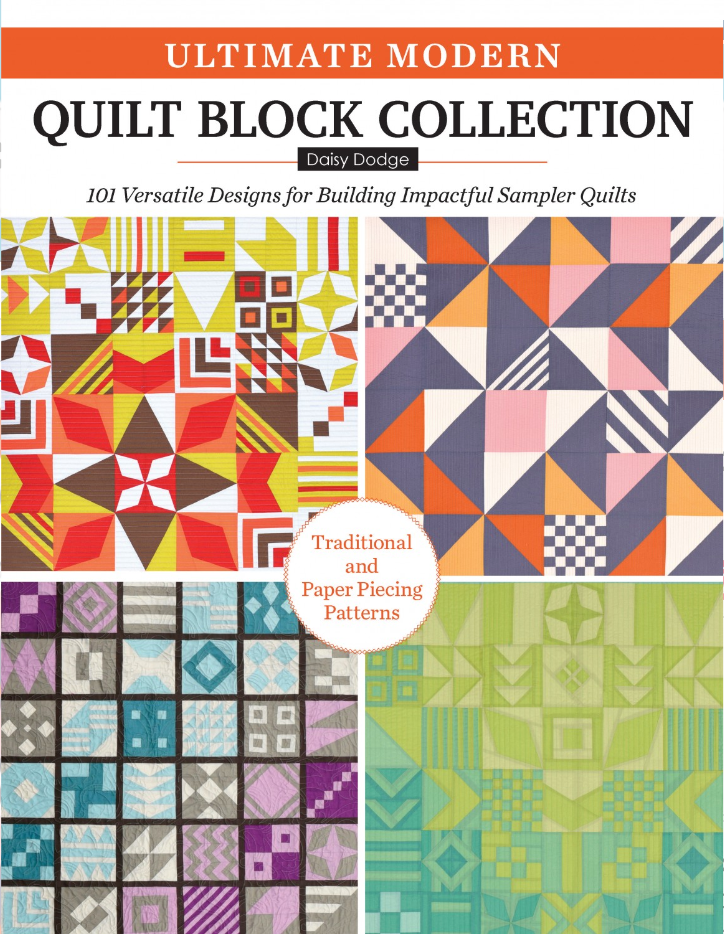 Ultimate Modern Quilt Block Collection by Daisy Dodge
The Ultimate Modern Quilt Block Collection by Daisy Dodge for Landauer Publishing
A must-have guide for today's modern quilter
This book features 113 quilt block designs inspired by the iconic German art form, Bauhaus, that has influenced the world of design for decades.  Experiment, explore, design, and push the limits of your own creativity with this inspiring guide.
What's Inside:
An overview on paper piecing basics and color theory
Four step-by-step sampler quilt projects
113 block designs with instructions for both paper piecing and traditional methods
A gallery of inspiring block designs
And more!