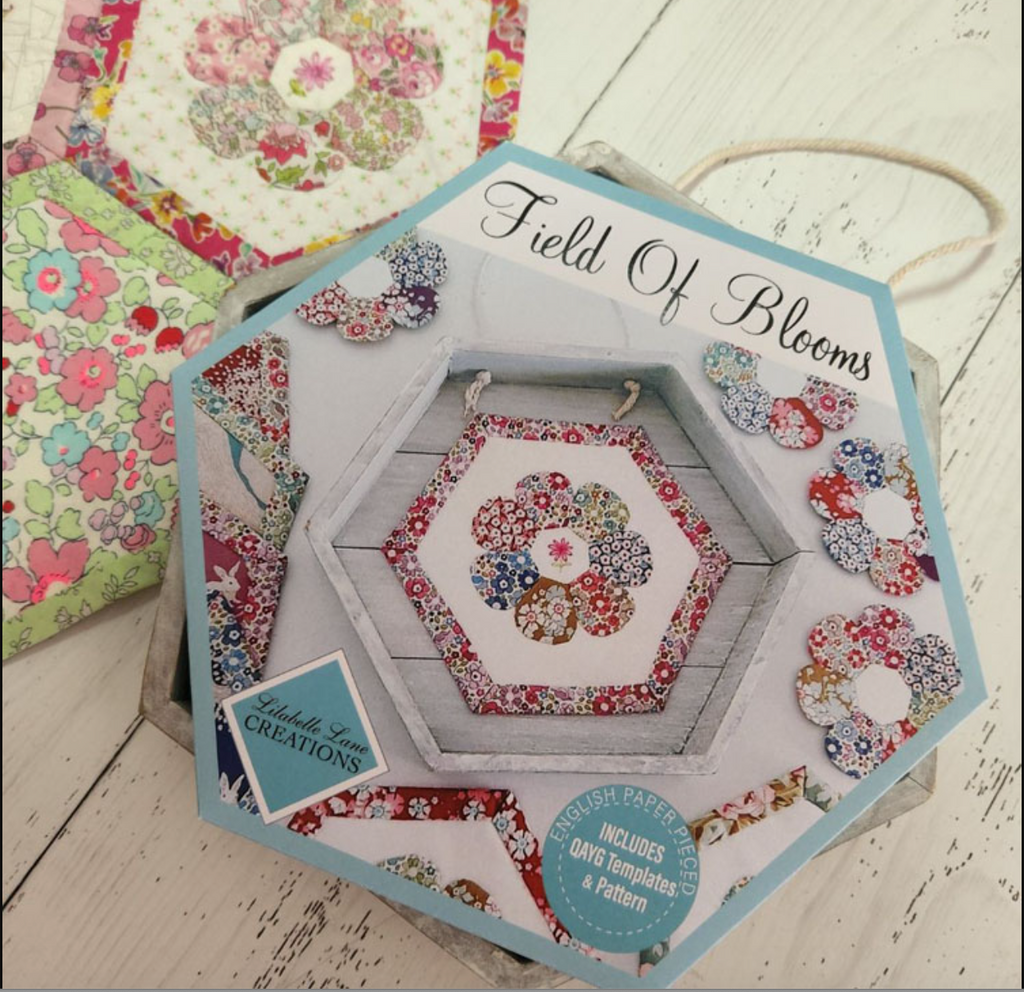 Field of Blooms - Quilt As You Go - by Lilabelle Lane Creations **One left but more will be arriving in the studio by mid January**
"Field of Blooms" is a fun, relaxing project that plays with English Paper Piecing and Appliqué. 'Field of Blooms' is a project card and template set that is designed to work with the Mini Blossom, Mini Tenderness and Mini Indulgence Templates and Papers (available separately) thus allowing the maker to choose one bloom type for their field (Mini Blossom is pictured), two blooms for variety or all three for a field of 'cottage inspired wildflowers'. Each block is finished using the Quilt As You Go method and the block finishes at approx 6.5" at the widest point.

The Creative Card Project Card comes with instructions to assemble the three types of blooms, the two piece QAYG Templates and the instructions to finish the blocks with the templates using the Quilt as You Go method.