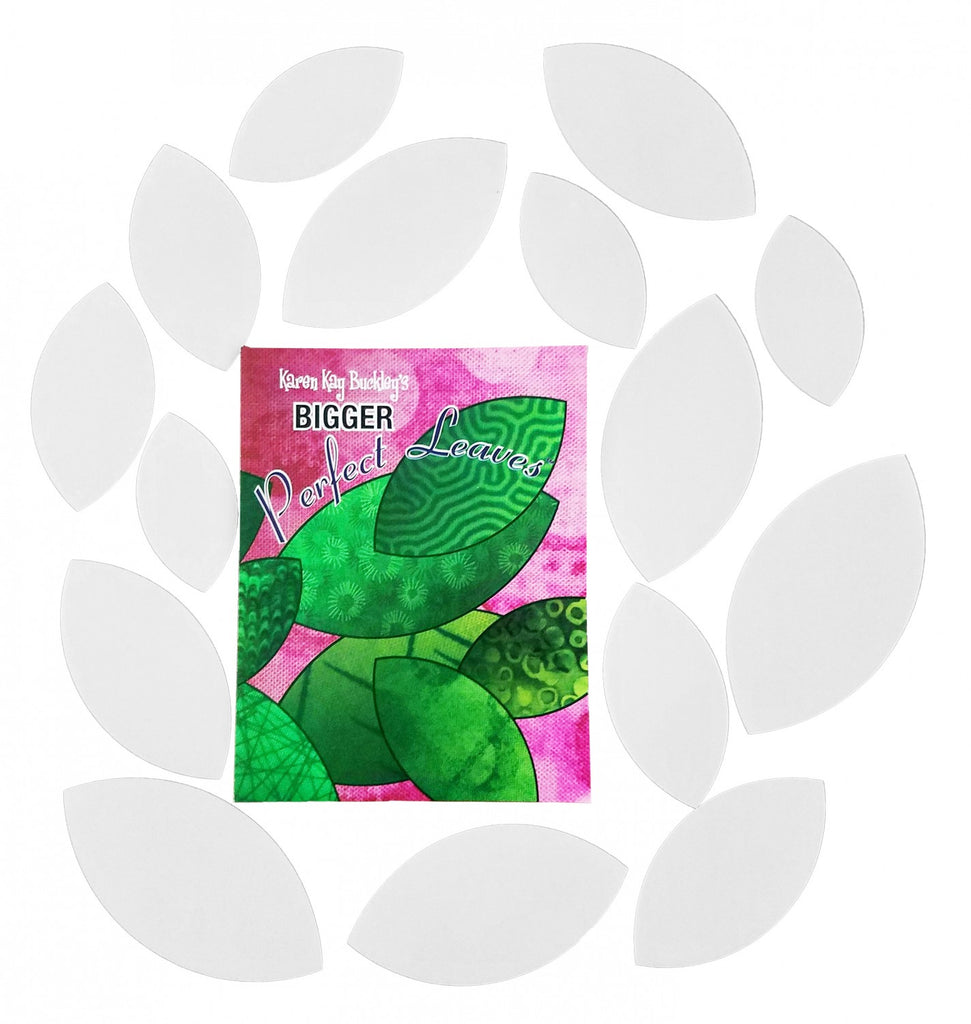 Bigger Perfect Leaves by Karen Kay Buckley
Perfect for those appliqué projects!
From the creator of Perfect Circles, Karen Kay Buckley, come Perfect Leaves templates.
Inside each package you will find 15 leaves. The smallest leaf is 2 ¼" x 1 ¼"and the largest leaf is 3 ¾" x 2". They are made from a heat resistant plastic allowing you to use them with an iron on a medium heat setting.