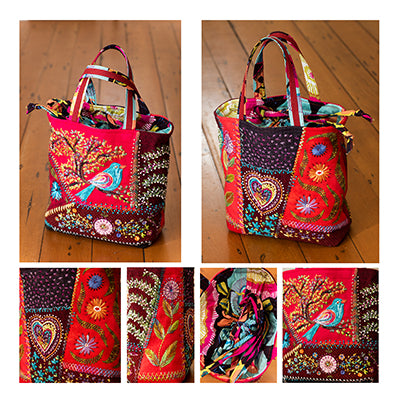 Crazy Little Bag Pattern with Silk Thread Option by Wendy Williams
By Wendy Williams
Made using off cuts of wool, the bag is made using crazy patchwork techniques and stitched with a combination of simple embroidery stitches in silk threads and perle 8 and perle 5 cottons The bag has a drawstring insert.

Silk Thread available. This luscious pure silk is a dream to stitch with and looks bold, beautiful and glossy. Each pack has a variety of plain and painted colors. Colors may vary with each pack.
Finished bag size: 12″ x 12″.