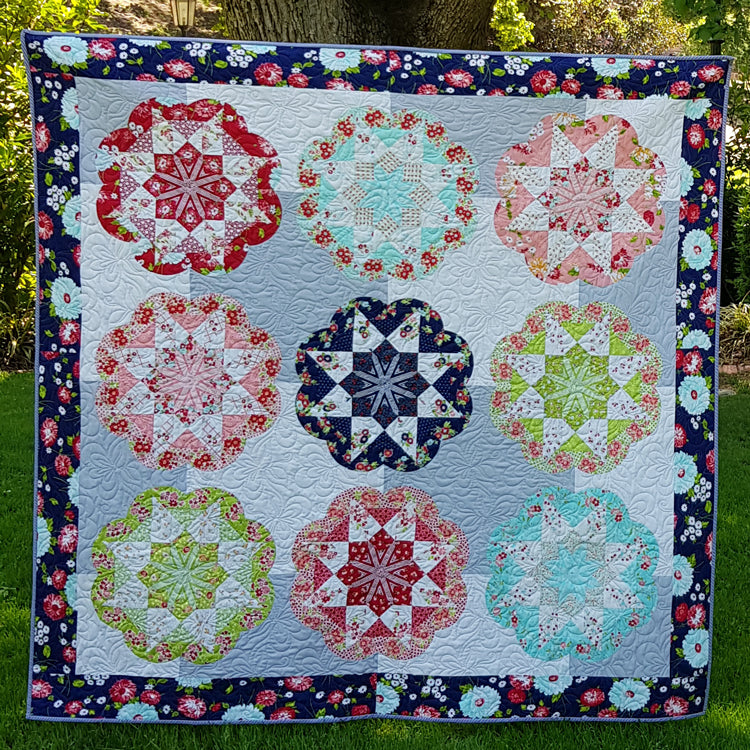 Flourish Quilt Pattern and Paper Piece Kit by Lilabelle Lane Creations
Flourish was designed to make your favorite fabrics shine!  This quilt is made from nice big 18-1/5 inch English paper pieced blocks that are appliqued onto a machine pieced checkerboard background.
The pattern includes beginner friendly instructions, from glue basting the papers to sewing the gentle curves. It also includes acrylic cutting templates. There are also Scan N Cut friendly template pages included so you can make your own additional papers if required.
The Flourish Complete Paper Piece Kit has enough papers to finish the entire quilt without having to be reused and includes:
Pattern by Lillabelle Lane
Paper pieces to complete quilt
Acrylic cutting templates
The quilt top finishes approximately 72 inches by 72 inches.