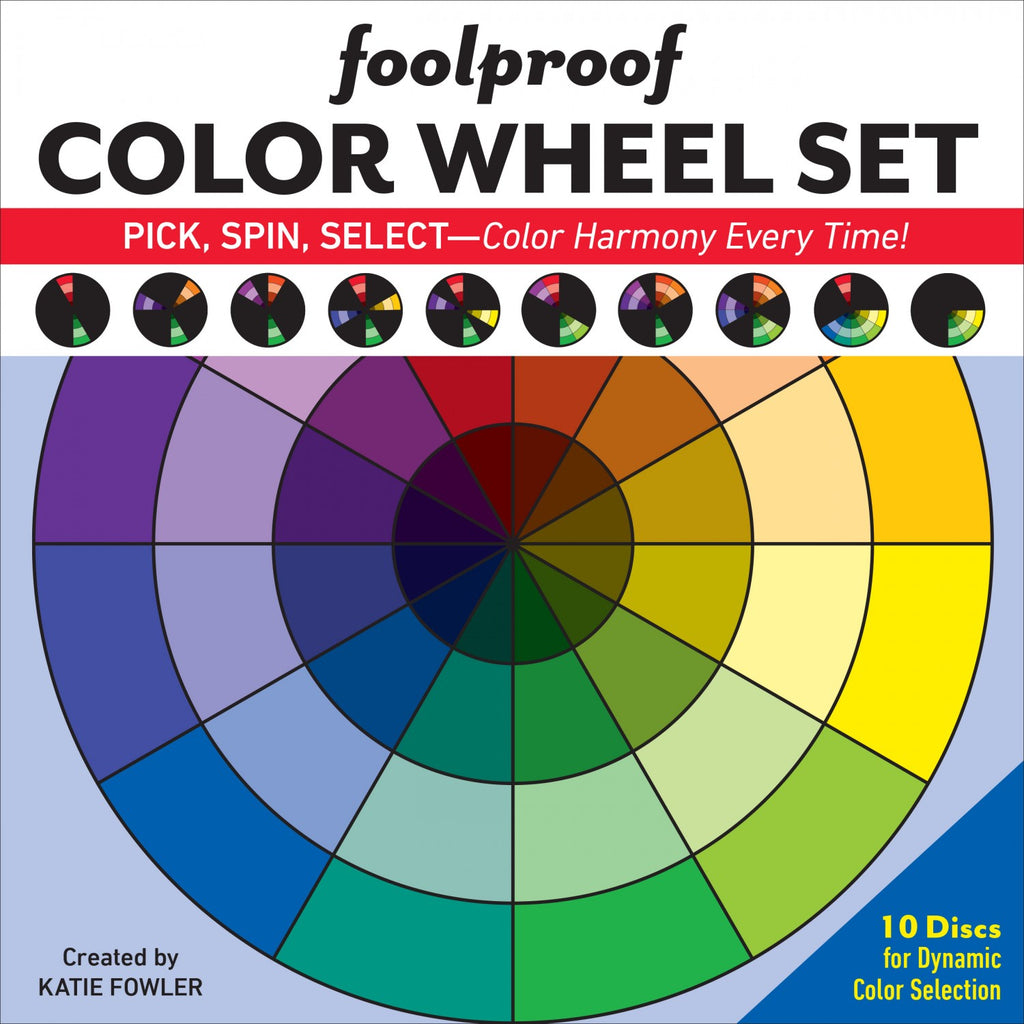 Foolproof Color Wheel Set by Katie Fowler
Take the guesswork out of choosing color schemes!
The Foolproof Color Wheel Set helps you pick a pleasing palette, every time. Die-cut "discs" and a printed color wheel illustrate ten color configurations, including analogous, triadic, and split complementary. The color wheel and viewfinder discs are easy and fun to use, so you can choose color combinations that work together effortlessly. A must-have tool for any artist, crafter, quilter, sewist, or DIYer!
Need the workbook?