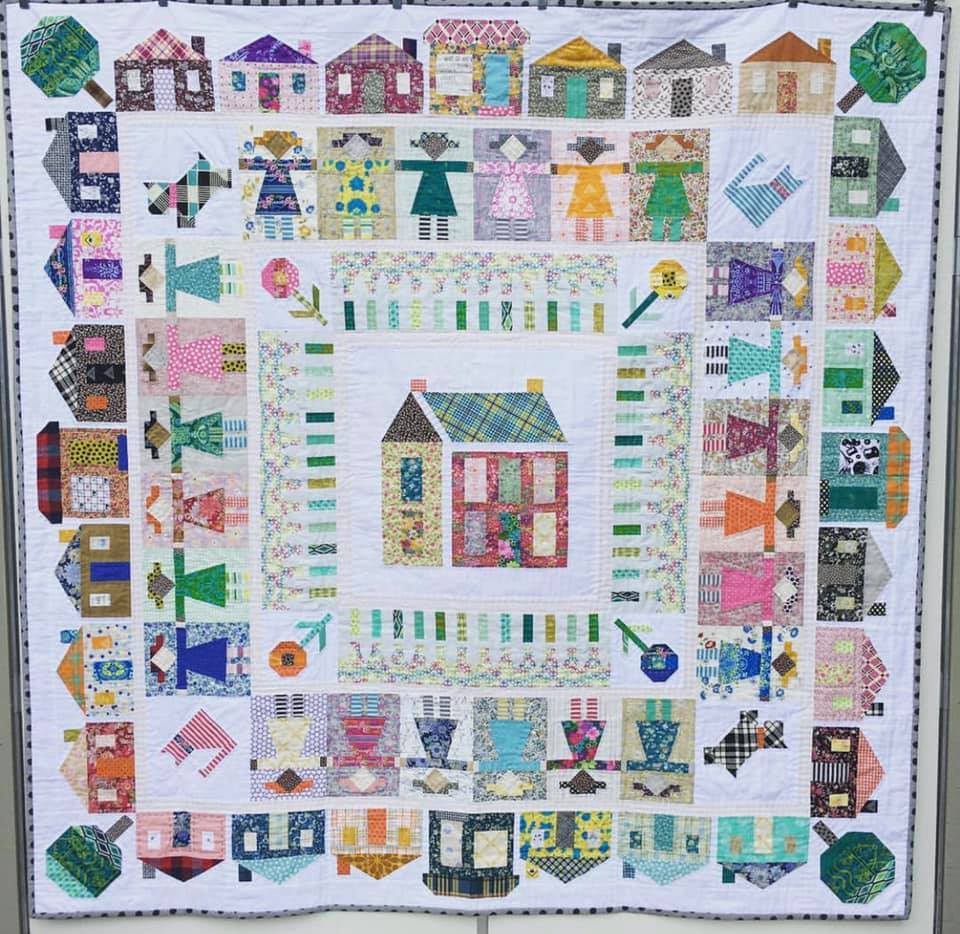 Girl Next Door Fabric Pack **ONLY 1 LEFT!**
Girl Next Door is a 10 month Quilt-Along that will start on June 1 2020.  For more details on the QAL, CLICK HERE.
The fabric pack includes more than 10 yards of fabric including the background and binding fabric*.  The original fabrics used in the Red Thread Studio sample quilt from 2018 are no longer available, but we will do our best to substitute to provide the same 'look and feel.
*Backing fabric and batting not included.
Quilt top will finish approximately 71 inches square.