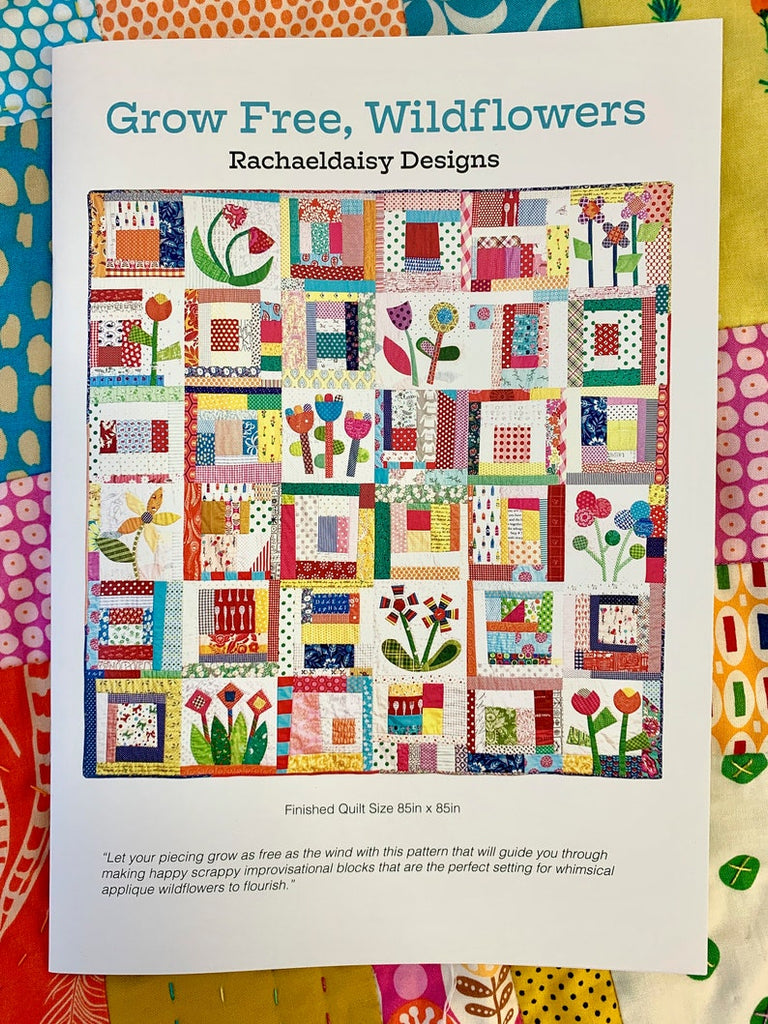 Grow Free Wildflowers quilt pattern by Rachaeldaisy Designs
"Grow Free, Wildflowers" is a happy scrappy quilt pattern that uses up your scraps or start with a layer cake or 4in strips and take off from there.

Includes colorful step by step photos and instructions that will guide you through making improv pieced blocks, either one at a time, or several at once. There are 10 different flower designs with template shapes and instructions.

This quilt is a perfect mix of machine and hand sewing. The improv blocks come together easily by machine and then there are flower blocks to applique.
Quilt Size: 85 inches by 85 inches