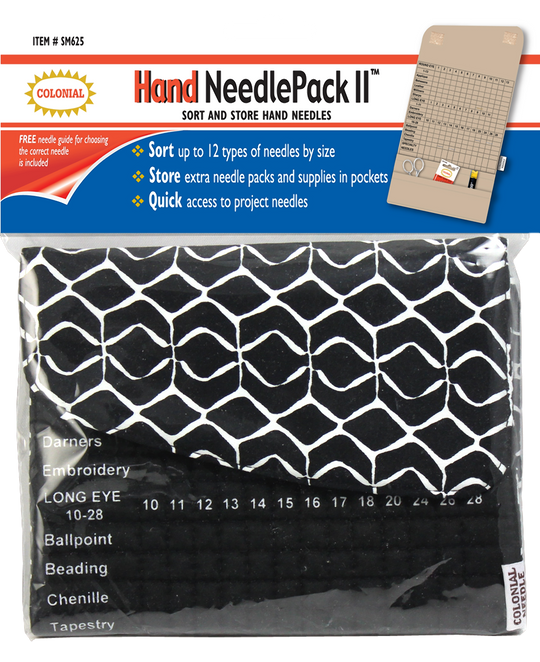 Hand Needle Pack II by Colonial
#SM625

A great way to stay organized and ready to sew!
Hand Needle Pack II is a padded cloth-caddy for sorting and storing all your hand sewing needles by type and size. Includes a ball pin to tag the needle in use, and a pocket guide for choosing the right needle and thread for your project. 

The fabric is a beautiful, soft, black and white print with a Velcro closure.  The inside in a solid color black with large, clear, easy to read numbers and letters to keep you organized.