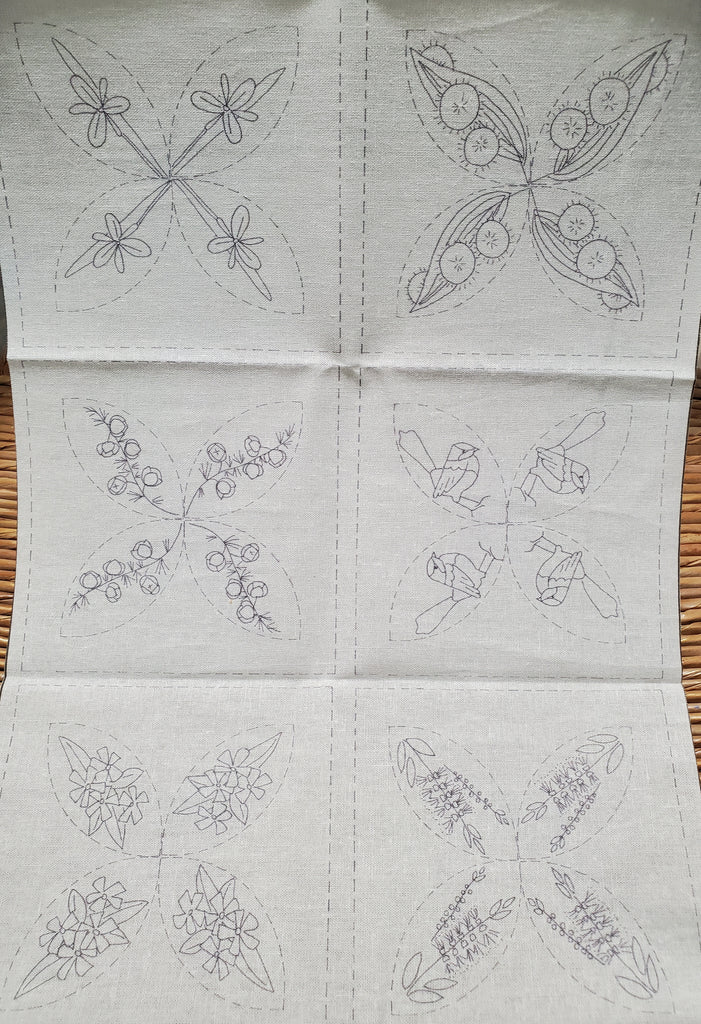 Jardin de Poche - Around the Bush Pre-printed Panel by Veronique Diligent
There are two options for this product listing:
1) Pre-printed panel only*
2) Pre-printed panel* + 1/2 yard of additional Devonstone linen/cotton for the applique background.
The Around the Bush pattern contains the embroidery instructions required to complete the embroideries.
*The panel has the 18 designs printed and  ready for you to embroider. The fabric used is a Devonstone linen/cotton (55%linen and 45% cotton) in Champagne.