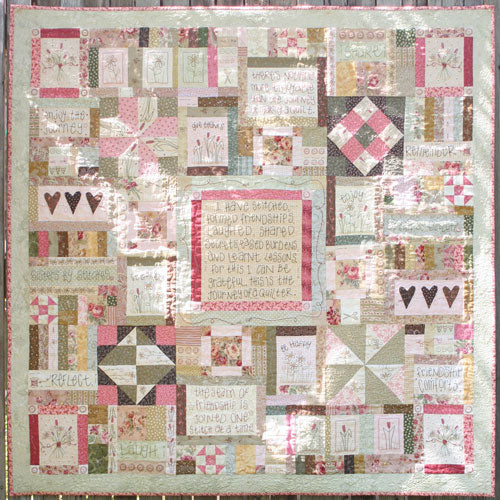 Journey of a Quilter by Leanne's House - Complete Set
The complete set of 10 patterns for the Journey of a Quilter.
"I have stitched, formed friendships, laughed, shared secrets, eased burdens, and learnt lessons. For this I can be grateful. This is the journey of a quilter."
These words inspired Leanne's entire quilt. The Journey of a Quilter pattern can be made using your scrap fabrics. Each of the blocks are comprised of a number of mini blocks. and stitchery designs. The embroidery stitches used in the pattern are backstitch, running stitch, french knot and cross stitch.
Finished size of blocks : 15 in x 15 in
Finished size of quilt : 45 in x 45 in