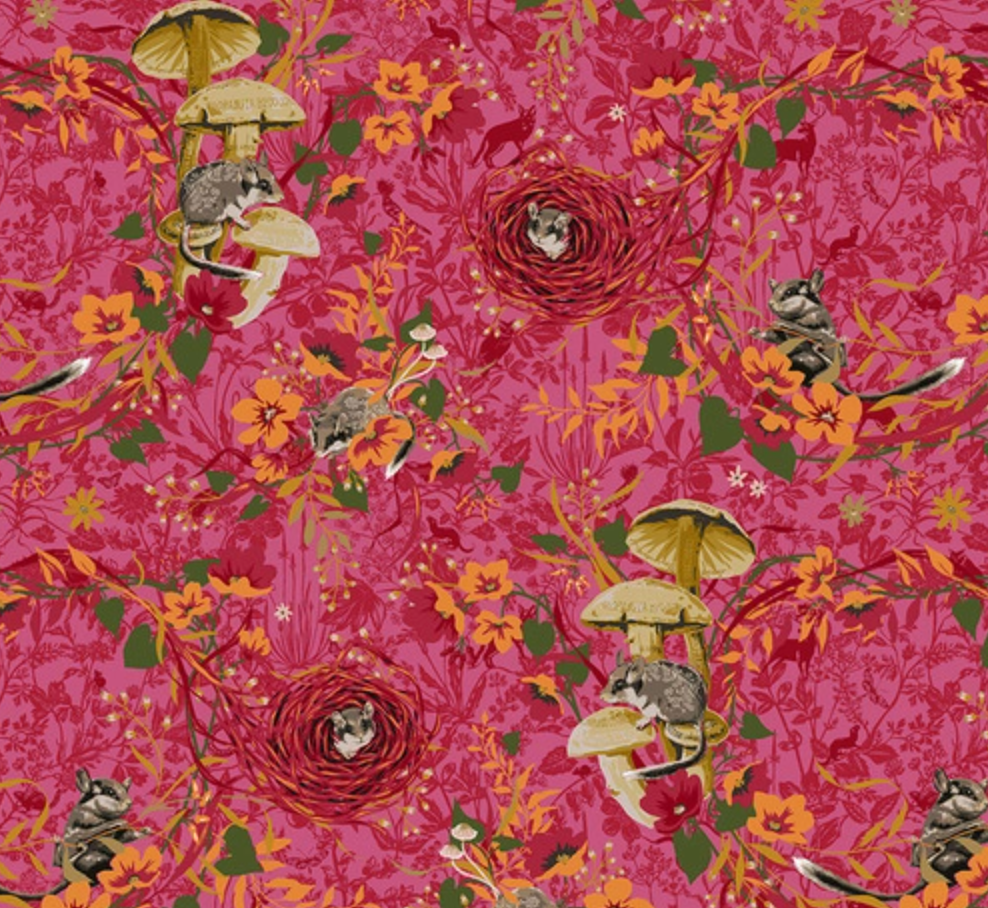 Land Art 2 by Odile Bailloeul for Free Spirit Fabrics - Masked Bandits in Rose PWOB061.Rose
#PWOBO61.Rose Masked Bandits in Rose
Land Art 2 designed by Odile Bailloeul for Free Spirit Fabrics.
Woodland animals, plant offerings, grass weavings, swirling waters, fairy circles, rows of leaves and feathers in the wind...this new Land Art collection takes up the theme of nature and the forest with as much wonder as the previous collection.
In this range we find the magical world introduced in the first Land Art collection. It features a spicy mix of bright, generous colors alongside muffled, nocturnal tones and awakened by a touch of soft pink and turquoise.