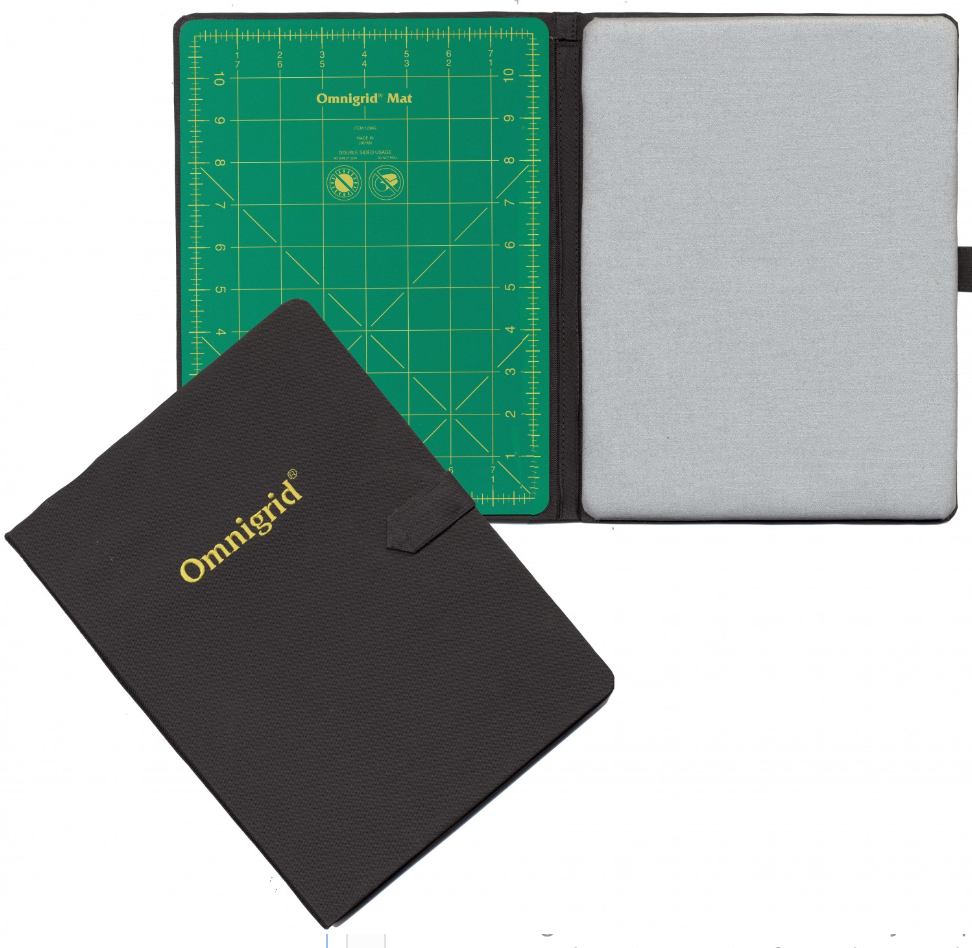 Omnigrid Foldaway Cutting and Pressing Station 9x12
Omnigrid FoldAway is a portable cutting and pressing station.
The gridded cutting mat is 8.75" x 11.75" and the non-stick ironing surface is 8.75" x 11.75" are side by side. It can be used on any work surface and great for trimming foundation piecing or cutting around templates.
Use both sides, or fold one under. It folds for convenience, small size fits in travel or tote bag, easy storage and has handles for easy carrying. The hook & loop tape closure keeps it securely shut when not in use. 9" x 12".