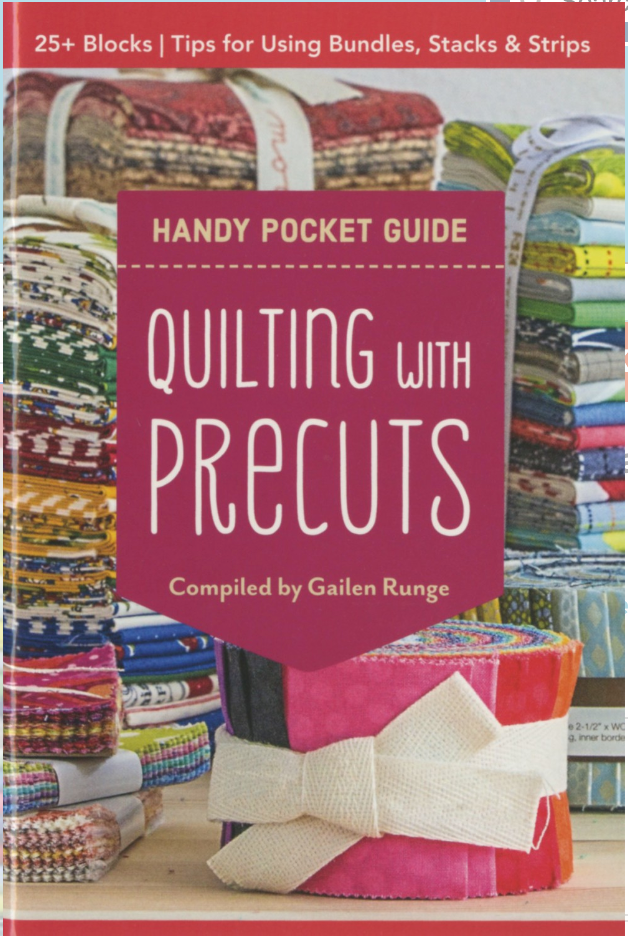 Quilting with Precuts Handy Pocket Guide by Gailen Runge
Quilting with Precuts Handy Pocket Guide by Gailen Runge
Get the most out of your precuts with this pint-sized guide to precut squares, strips, and bundles!
Learn how many precuts to buy for any size quilt, from crib to king. Get cutting tips for layer cakes, charm squares, and fat quarters, with easy half-square triangles from precuts.
Never be stumped at the quilt store again with this forty-eight page mini guide to precut names and sizes, plus twenty-five dynamic quilt blocks to sew.

Softcover; 48 pages