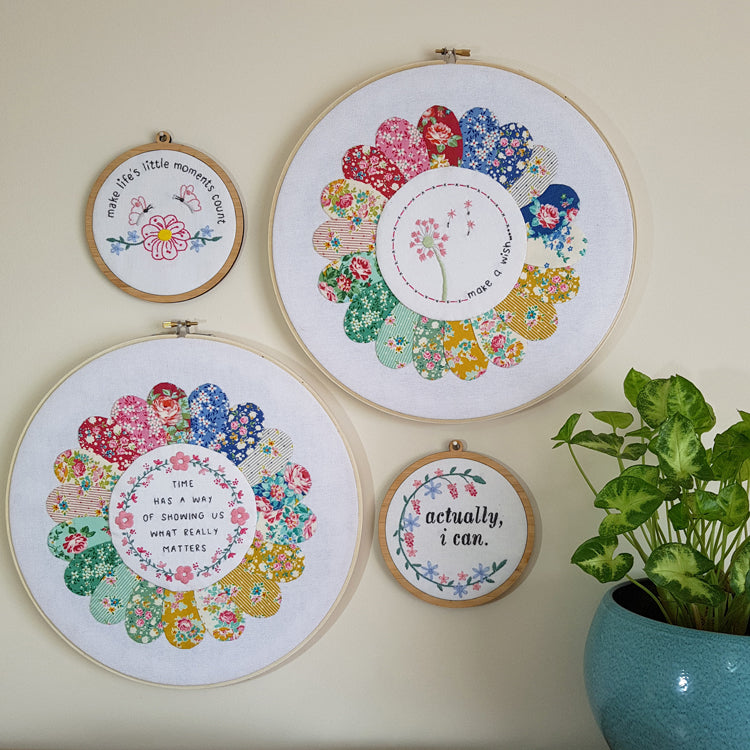 Remember the Little Things - pre-printed linen included by Lilabelle Lane
Sometimes in this busy world we can forget the 'little things' and we need a little reminder. This pattern comes with six (6) designs digitally printed on linen with stabiliser already ironed on, ready to stitch. The finished embroideries can either be mounted into a 5" round 'Cute As' Mini Frame or made into a 12" Flower Hoop as pictured.
Full instructions to complete both are included in the pattern with a copy of the full size designs so that you can trace and restitch onto your own fabrics. The pattern also includes a stitching guide for all six designs.