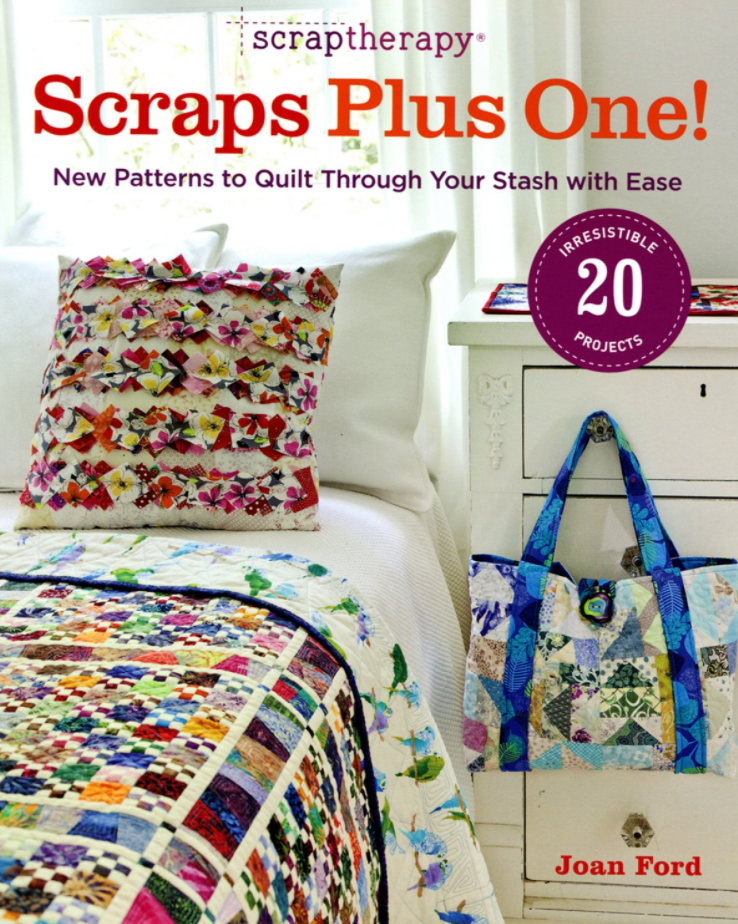 Scraptherapy - Scraps Plus One by Joan Ford
While it is well-loved, leftover scrap fabric can start to feel familiar to quilters, so Ford reinvigorates the desire to use their collection.
In this book, she recaps her step-by-step instructions to cut and organize smaller pieces of fabric and shares 20 fabulous new patterns for quilts and other accessories. She also introduces how adding one new element to your scraps can inspire an array of quilting ideas. Some ideas for a Plus One project include:
Scraps plus one unifying color

Scraps plus one focal print

Scraps plus one yard of new fabric

Scraps plus one "fat quarter"

Scraps plus one shape

Scraps plus a great technique.
Softcover; 208 pages
8 inches x 0.44 inches x 10 inches