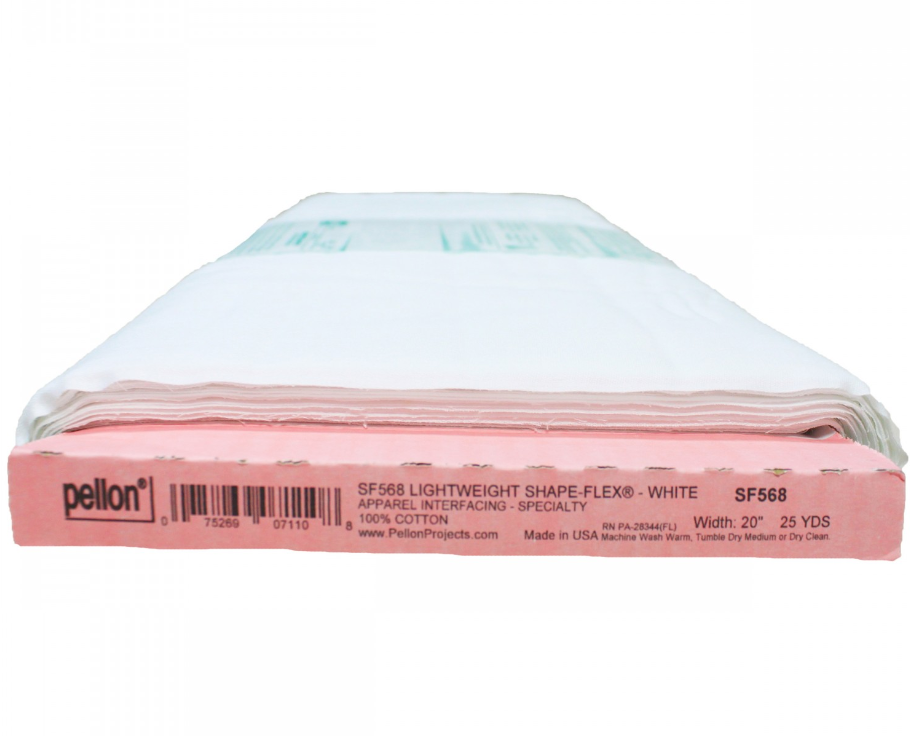 Shape Flex (SF568) Woven Cotton Fusible Interfacing by Pellon
Pellon SF568 Shape Flex is an all purpose, woven, fusible interfacing. It provides crisp support for collars, cuffs, yokes, pockets, facings, and other detail areas of a garment. It can also add body and permanent stability when used as a backing for needlework and punch embroidery.
Shape-Flex is intended for light to medium woven and knit fabrics, including oxford cloth, chambray, gingham, madras, tattersall, pincord, flannel, and polyester/cotton blends.
20 inches wide.