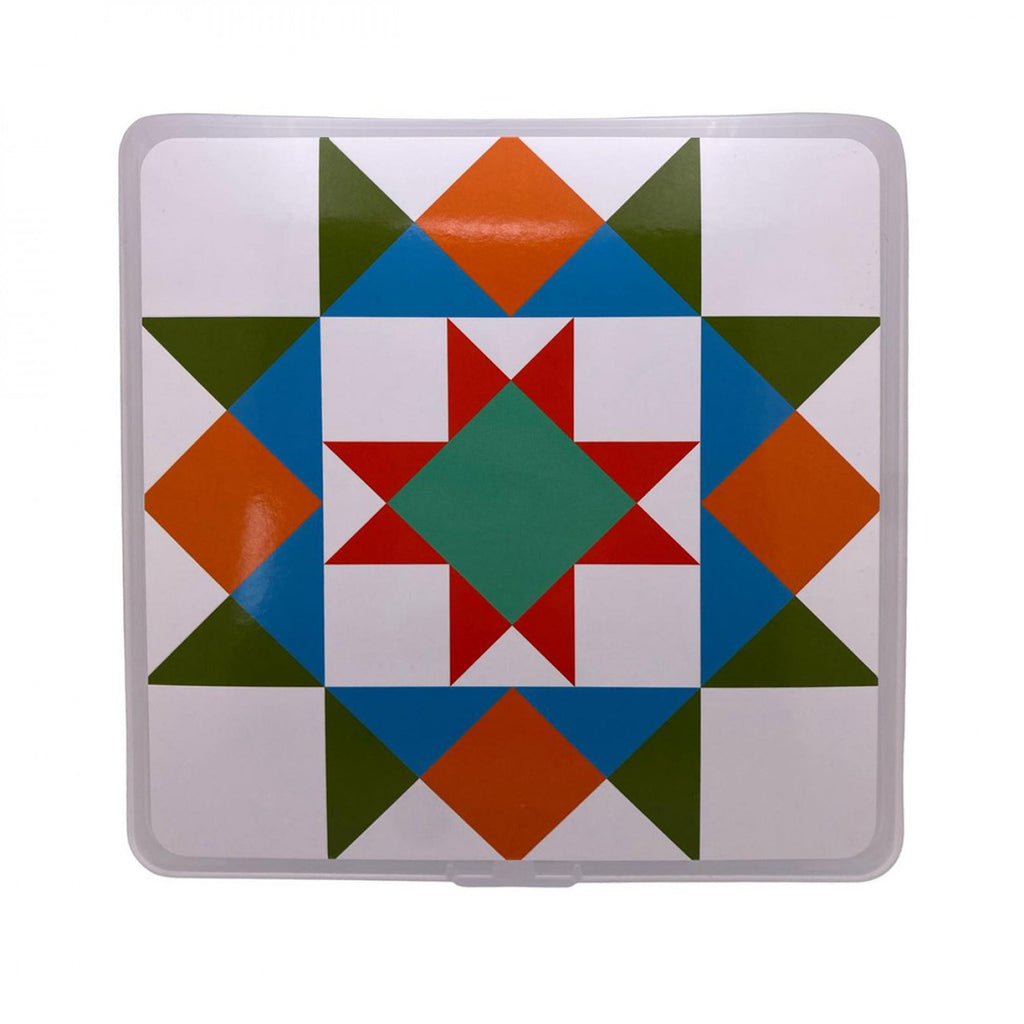 Storage Box designed by Summit Street Shop
Summit Street Boxes are a cute and clever way to store and organize all sorts of items.
They hold 6-1/2in quilt squares perfectly! They are also great for holding sewing supplies, snacks, and trinkets. Or, put some goodies inside and give it as a gift!
The plastic boxes feature nice smooth edges and a design on the lid.
**Accessories not included.**

Size: 7 inch square; 1-1/2 inch height