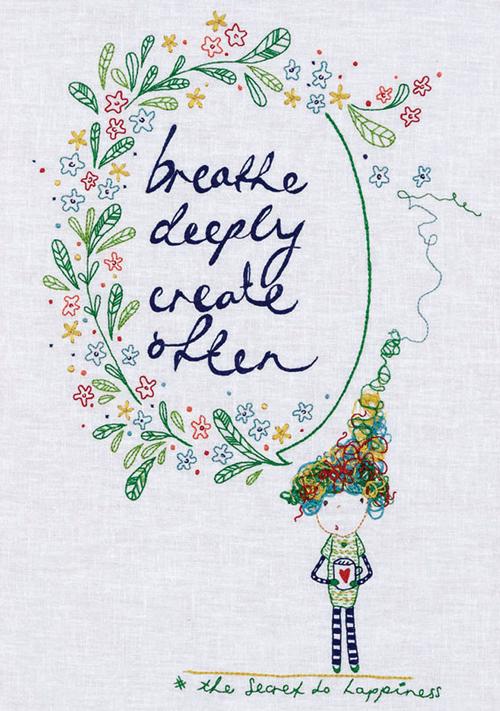 The Secret to Happiness designed by Natalie Lymer for Cinderberry Stitches
Celebrate the simple things in life. Be inspired by Natalie Lymer's embroidery pattern about the secret to happiness. It features a variety of easy hand-embroidery stitches to create a sweet and encouraging piece for your wall or inspirational gift for family and friends.
Detailed step-by-step instructions and stitchery guide illustrated with a diagram and close-up photos will guide you with this project.  The embroidery design is provided on the pattern sheet full-size and ready to trace.
Requirements:
30" x 25" White linen
30" x 25" light weight iron on interfacing
Recycled wood frame - A3 size or custom made
This project is suitable for an intermediate embroiderer.
Complteted size (framed) - 19" x 14"