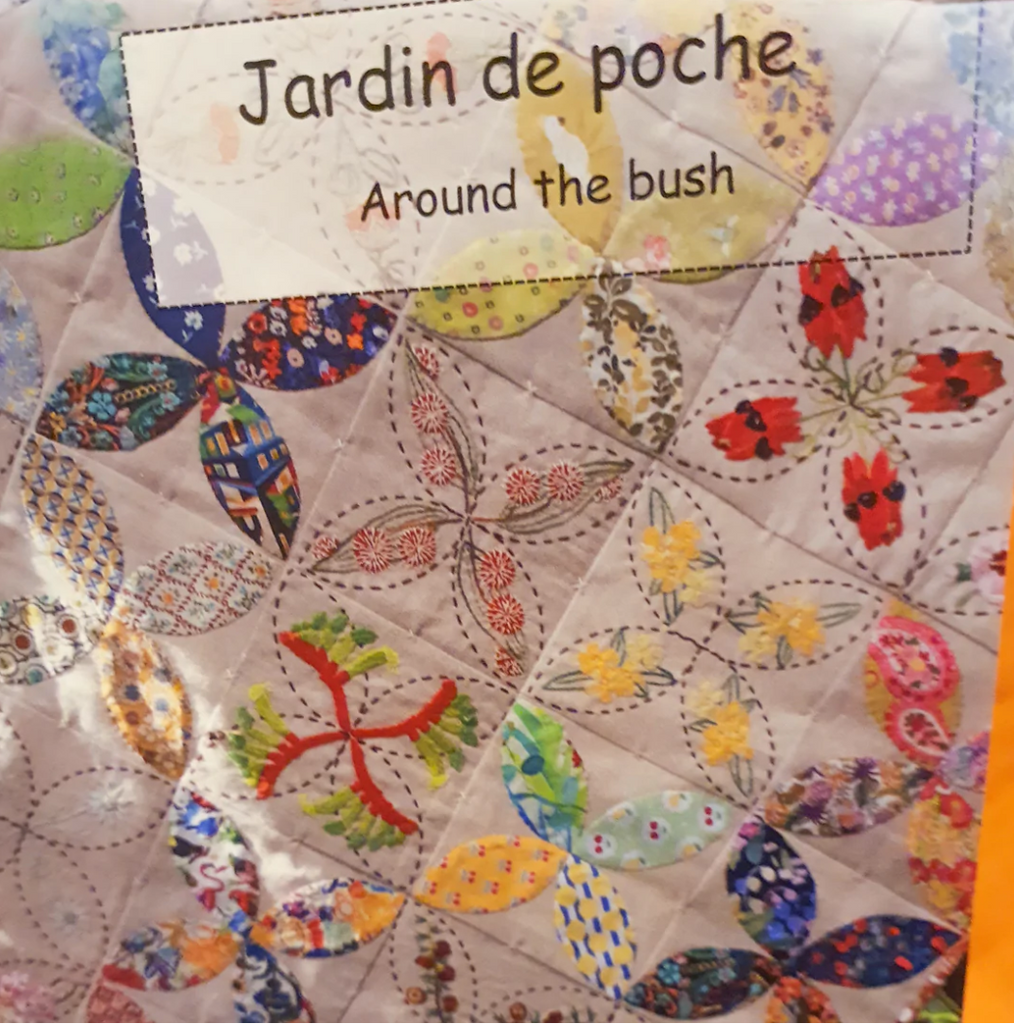 Jardin de Poche Patterns by Veronique Diligent
This delightful and small project is for both embroiderers and appliqué enthusiasts.  
There are currently 3 versions:
Jardin de Poche (the original): A traditional shape, the orange peel, revisited and extended to include a mini garden, a "Jardin de Poche" (pocket garden). Featuring gorgeous flowers such as poppies (Veronique's favorite), lilly of the valley, fuchsias, and lavender. Acrylic template NOT included.
Around the Bush features native Australian flowers such as sturt desert peas, eucalyptus flowers, and even a Fairy Wren. 

Acrylic template NOT included.

Tis the Season contains 18 delightful designs to celebrate the festive season with whimsical and charming embroideries including a reindeer, peace dove, poinsettias, holly, and even Santa. A pre-printed panel available but the Tis the Season booklet is required to complete the embroideries. Veronique used some of her new range of threads for Cottage Garden Threads - Flowers and Petals.  

Acrylic template NOT included.
In a working style booklet, Veronique gives you color suggestions for the flowers/designs but it's your garden, so the sky is the limit! 
Veronique kept the original sample small (lap/wall) but you can double or triple some of your favorites flowers/designs for up to a queen size quilt.
**Acrylic Template is used for all 3 patterns and is SOLD SEPARATELY **
Recommended Cottage Garden Thread starter selection x 1 skein of each for Jardin de Poche (the original):
VD03 Bottlebrush

VD19 Silver Eye

VD17 Canard

VD21 Hoya

VD12 Lady's Slipper

VD27 Flamingo

VD15 Hummingbird

VD18 Fairy Penguin

VD05 Ginger Lily

VD29 Truffle Perle 8