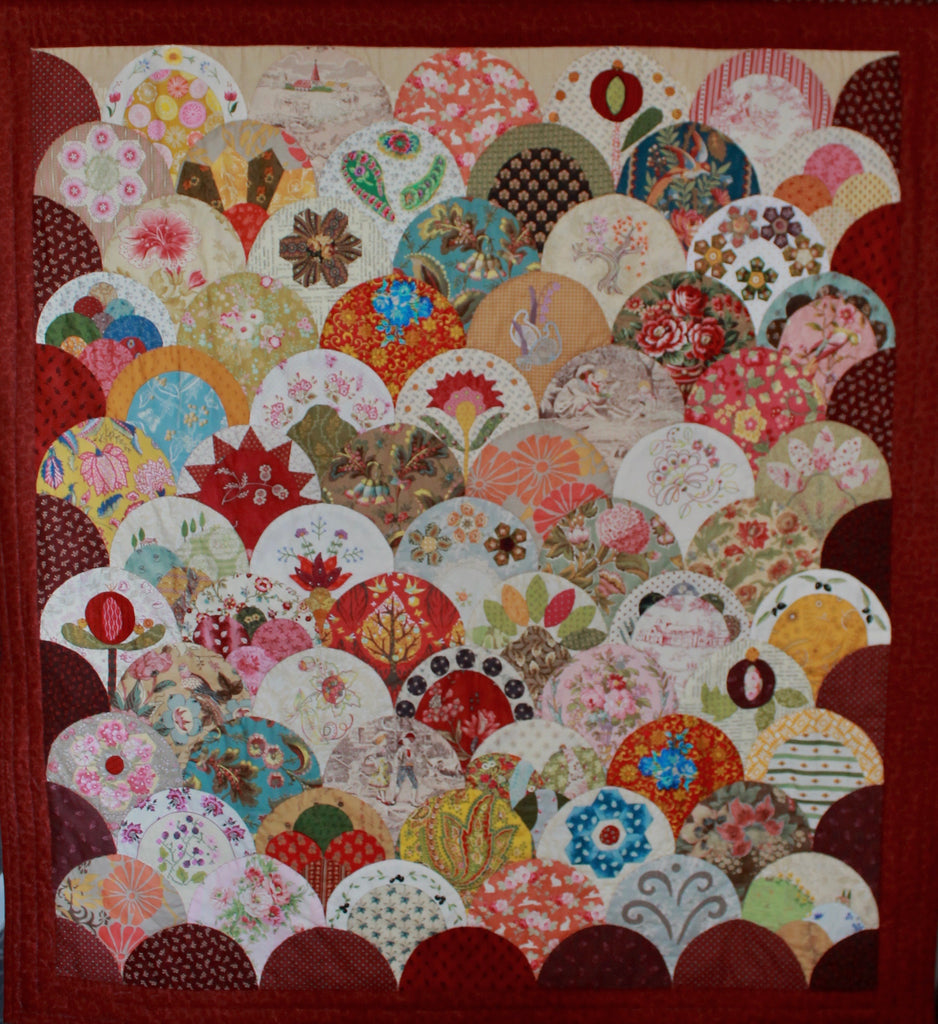 Pele Mele pattern by Veronique Diligent
It all started with embroidery and appliqué, and it grew and grew. A wonderful project to try your hand at different techniques, you can do as much or as little as you want. A lot of quilters are having a wonderful time using some of  their special fabrics, dollies and lace…..
Three variants of this pattern are available; all using the big clamshell acrylic template (7-1/4 inch) made exclusively for Pele Mele. Template not included. Need the template?
Pattern variants available:
Pele Mele - Original pattern - this pattern is focused on embroidery

Pele Mele...Encore! - this pattern is focused on hand piecing
Pele Mele...au revoir! - this pattern is focused on felt and embroidery