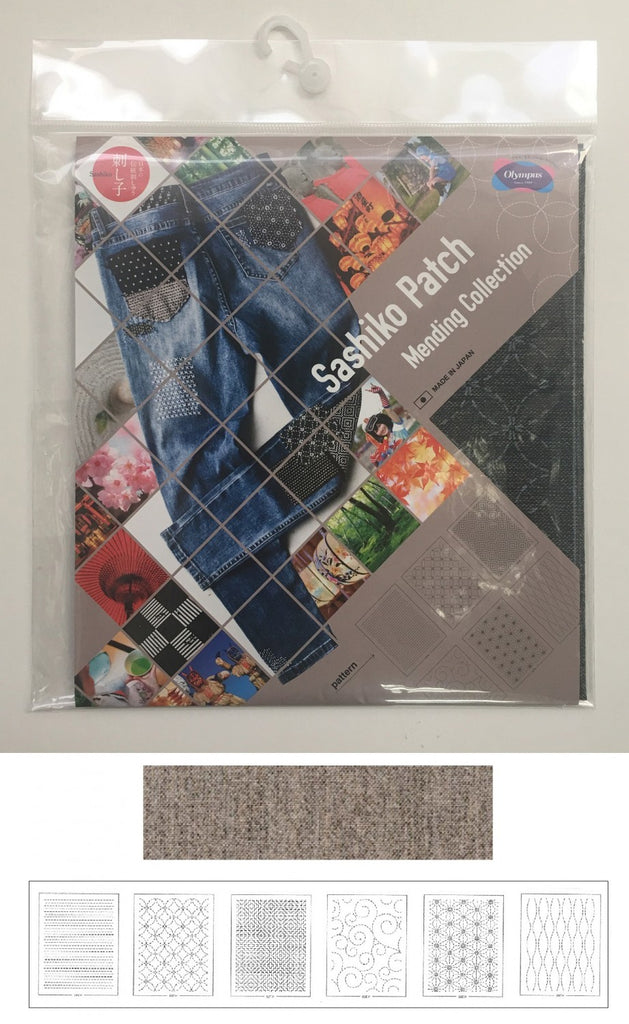 Sashiko Patch Mending Collection by Olympus
 This is a printed sashiko panel that you can use to make boro style repairs on your jeans! Just cut, stitch and patch.  There are six different patterns printed across the Sakizome Momen fabric, which you can cut to whatever size you like.  Marks fade out gradually when washed. Eliminates the problem of trying to mark detailed sashiko patterns on denim.
Yarn-dyed cotton fabric is 8" x 40" and each design is approximately 4.75" x 6.5"